News
New Zealand Academy of Fine Arts
NZ Academy of Fine Arts takes galleries off market, promises radical change.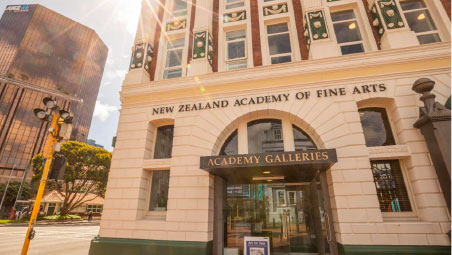 The NZ Academy of Fine Arts has taken its waterfront galleries in Wellington off the market, promising to radically transform its commercial operations so the public has confidence it's open for business - for good.
While it put the three ground-floor commercial units at 1 Queens Wharf up for sale earlier this year to pay off about $100,000 in debt, Academy president Wayne Newman said there was no possibility of a sale in the current environment.
Banks weren't prepared to finance buyers, the building's body corporate couldn't provide a detailed seismic assessment in a timely manner, and several interested parties' offers were rejected - including from arts philanthropist and collector, Chris Parkin.
In a statement late last week, Parkin said the academy was wise to reject his "ridiculously low offer". He urged people to support the academy, saying Wellington "needs more art galleries, not fewer".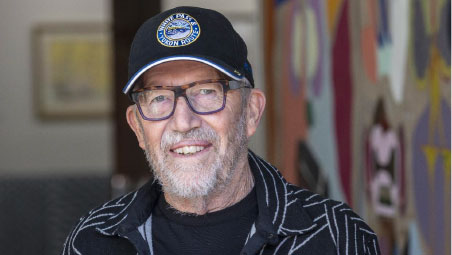 After the galleries were put up for sale, multiple members of the academy decided to leave the organisation, including a member of its council. Newman said people had described the Wellington galleries as a "national asset" and "civic treasure", with several people emailing him personally over recent months, criticising the decision to sell.
While the building's overheads were costly, the Academy would have to find a way to survive, Newman said. For years it had "acted like a secret club known only to members", but that had to change. It had an exhibitions programme planned through to early 2025, and was actively seeking sponsors and partnerships to help make a dent in its debt.
Presently, entry to the galleries is free but donations are encouraged. Entry to touring exhibitions is sometimes charged - Newman wants to see more of those.
He said the galleries could possibly be hired out for functions on nights and weekends, or by artists wanting to host classes and workshops. Newman hoped new foot traffic could be generated by allowing a coffee shop operator to be stationed inside or directly outside the galleries, with the operator paying rent to the academy as a subtenant. He also wanted to make the galleries' façade more attractive and exciting. "People walk past all the time, but nothing says 'come in here'," Newman said.
It wasn't feasible to raise Academy members' fees or charge an entry payment to the galleries, as neighbouring cultural institutions including the Wellington Museum and the NZ Portrait Gallery did not charge for entry, either.
Currently, the galleries are hosting an exhibition featuring the Parkin Drawing Prize finalists for this year. After that, Mexican artist Pedro Trueba Zepeda, whose work has never been featured in the Southern Hemisphere before, will paint live in the galleries as part of an artist residency from September 5-15. An accompanying exhibition runs from September 5 to October 1. Also in late September, the Academy is hosting a sold-out masterclass with New Zealand artist Sir Grahame Sydney.