The History of the New Zealand Academy of Fine Arts
1882 to the present
Established in 1882, the New Zealand Academy of Fine Arts is one of the country's longest-serving arts institutions and has supported the arts in Wellington since its inception.
It opened its first art gallery in Wellington in 1892, in a single floor room in Whitmore Street. It exhibited the work of leading New Zealand artists, such as Charles Barraud, Charles Goldie, Petrus van der Velden, James Nairn, John Gully and Frances Hodgkins, purchasing their work for its collection alongside examples from British and European artists and developing a collection of New Zealand art that would eventually become the founding collection of Te Papa Tongarewa when it opened in 1999.
From the 1920s to 1940s the Academy supported the work of local, national and expatriate artists, including Archibald Nicoll, Nugent Welsh, Sydney Lough Thompson and John Weeks. It also continued to encourage local female artists, including Margaret Stoddart, Elizabeth Kelly and Rhona Haszard. From 1911 it secured a suitable new building for its permanent collection and a larger space for its annual working exhibitions. For a quarter of a century from 1911 the Academy housed both its own and the nascent national art collections.
In 1928 the Academy offered to sell its gallery in Whitmore Street and donate the proceeds towards building a new National Art Gallery. A Deed of Agreement signed between the Trustees of the National Art Gallery and the Academy in 1933 provided for the Academy to receive galleries within the new building in perpetuity in return for the proceeds of the sale. In 1936 it moved to its new Buckle Street gallery, sharing the site with the recently opened National Art Gallery, following the gifting of its permanent collection of 299 paintings to the National Gallery to form, with the Government's collection one national art collection.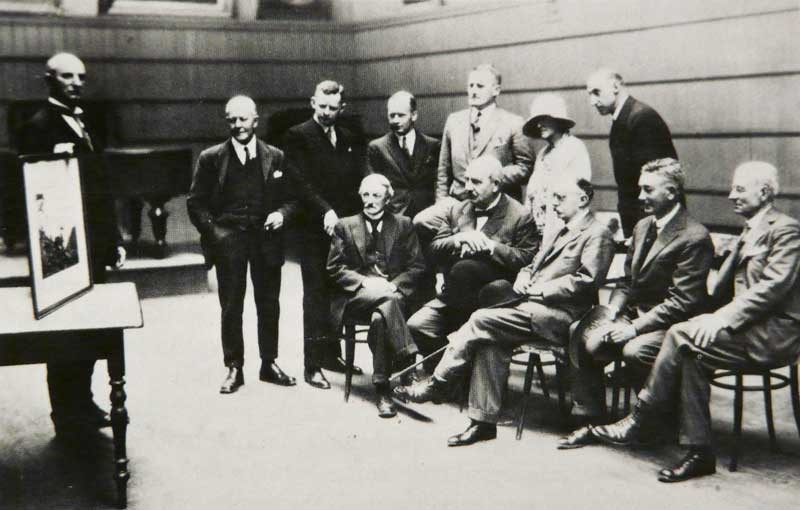 During the Second World War the Royal New Zealand Air Force occupied the Academy's gallery and instead it held its exhibitions in the DIC building in central Wellington. By the early 1960s, international modern art trends had found a new generation in New Zealand and the Academy exhibited the work of artists committed to these contemporary and international influences. Its programme expanded as it included sculpture, ceramics and craft, alongside painting and printmaking. Exhibitions featured work by artists such as Pat Hanly, John Drawbridge, Melvyn Day, Ralph Hotere and Don Peebles.
From the mid 1980s plans for a new Museum of New Zealand to move to the waterfront were developed. These made no provision for extending the rights of occupancy for the Academy made by the 1933 Deed. As a result, in 1997, Academy members accepted a settlement with Te Papa Tongarewa and vacated Buckle Street. In September 1998 the Academy purchased three unit titles on the ground floor of the old Harbour Board offices at 1 Queens Wharf, on a 999 year lease. Herriot + Melhuish Architecture designed and supervised the fit-out of this space into three versatile purpose-built galleries with office and kitchen facilities, which subsequently won three NZ Institute of Architects design awards in 2001.
In 2007, the New Zealand Academy of Fine Arts ceased to be a limited liability company and became an incorporated society and registered charity. It has continued to function as a non-profit organisation supported by its members and activities, including gallery hire and commissions on artworks, to fund its operation. It is governed by a President and an unpaid Council elected by its members. At times it has employed a Director, Gallery Coordinator and Office Manager, who together with a large team of volunteers, formed a dedicated and highly skilled group with expertise in many areas, from receiving and dispatching art works and installation, to event and gallery management, marketing and business development.
The Academy retains its reliance on dedicated and highly skilled volunteers for receiving and dispatching art works and exhibition installation, event and gallery management, and marketing. It also retains its commitment to the arts and exhibitions of New Zealand artists, holding four annual members' exhibitions, touring national and international shows, solo artist exhibitions and prestigious awards for its membership and the wider arts community in New Zealand, receiving about 40,000 visitors each year.
The New Zealand Academy of Fine Arts Building
Standing as a sentinel on one side of the entrance to Queens Wharf in the heart of central Wellington, the Academy's gallery occupies a key location on the city's waterfront. The Academy is sited between the Portrait Gallery and the Museum of Wellington within a cultural precinct and popular visitor and tourist destination.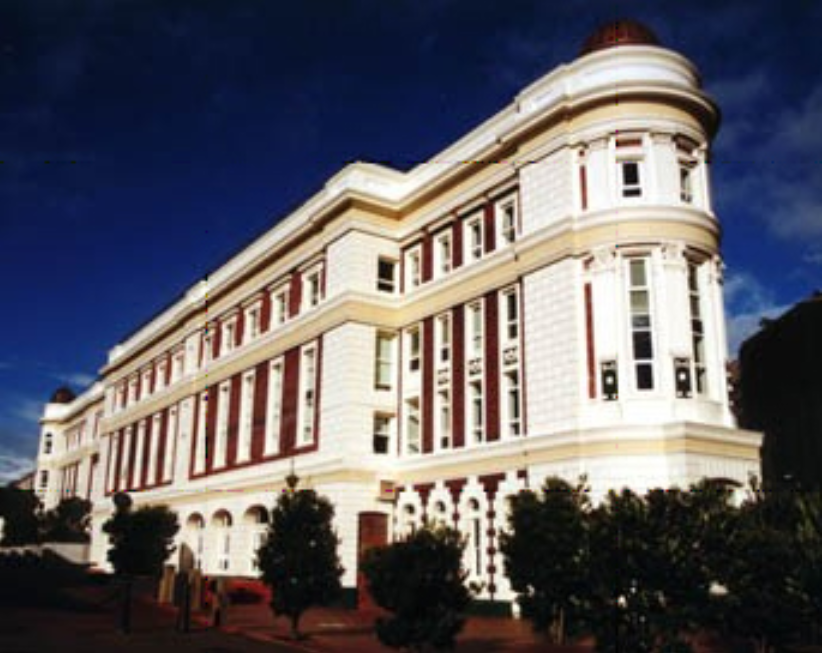 The Wharf Offices began as a mix of office, wool store and display space and were built in 1896 to a Frederick de Jersey Clere design. The result is a stunning example of late Victorian architecture that is now known as the Queens Wharf Apartments (following their conversion in 1994). Since 2000, it has also been home to the New Zealand Academy of Fine Arts.