EXHIBITION 2023: Toritos de Pucará – Ceramic Bull Votives of the Peruvian Andes
View all Dates
Thu 13 Apr 2023, 10:00 am - 5:00pm
Academy galleries
1 Queens Wharf
Wellington
Fri 14 Apr 2023, 10:00 am - 5:00pm
Academy galleries
1 Queens Wharf
Wellington
Sat 15 Apr 2023, 10:00 am - 5:00pm
Academy galleries
1 Queens Wharf
Wellington
Sun 16 Apr 2023, 10:00 am - 5:00pm
Academy galleries
1 Queens Wharf
Wellington
Mon 17 Apr 2023, 10:00 am - 5:00pm
Academy galleries
1 Queens Wharf
Wellington
Tue 18 Apr 2023, 10:00 am - 5:00pm
Academy galleries
1 Queens Wharf
Wellington
Wed 19 Apr 2023, 10:00 am - 5:00pm
Academy galleries
1 Queens Wharf
Wellington
Thu 20 Apr 2023, 10:00 am - 5:00pm
Academy galleries
1 Queens Wharf
Wellington
Fri 21 Apr 2023, 10:00 am - 5:00pm
Academy galleries
1 Queens Wharf
Wellington
Sat 22 Apr 2023, 10:00 am - 5:00pm
Academy galleries
1 Queens Wharf
Wellington
Sun 23 Apr 2023, 10:00 am - 5:00pm
Academy galleries
1 Queens Wharf
Wellington
Mon 24 Apr 2023, 10:00 am - 5:00pm
Academy galleries
1 Queens Wharf
Wellington
Tue 25 Apr 2023, 10:00 am - 5:00pm
Academy galleries
1 Queens Wharf
Wellington
Wed 26 Apr 2023, 10:00 am - 5:00pm
Academy galleries
1 Queens Wharf
Wellington
Thu 27 Apr 2023, 10:00 am - 5:00pm
Academy galleries
1 Queens Wharf
Wellington
Fri 28 Apr 2023, 10:00 am - 5:00pm
Academy galleries
1 Queens Wharf
Wellington
Sat 29 Apr 2023, 10:00 am - 5:00pm
Academy galleries
1 Queens Wharf
Wellington
Sun 30 Apr 2023, 10:00 am - 5:00pm
Academy galleries
1 Queens Wharf
Wellington
Mon 1 May 2023, 10:00 am - 5:00pm
Academy galleries
1 Queens Wharf
Wellington
Tue 2 May 2023, 10:00 am - 5:00pm
Academy galleries
1 Queens Wharf
Wellington
Wed 3 May 2023, 10:00 am - 5:00pm
Academy galleries
1 Queens Wharf
Wellington
Thu 4 May 2023, 10:00 am - 5:00pm
Academy galleries
1 Queens Wharf
Wellington
Fri 5 May 2023, 10:00 am - 5:00pm
Academy galleries
1 Queens Wharf
Wellington
Sat 6 May 2023, 10:00 am - 5:00pm
Academy galleries
1 Queens Wharf
Wellington
Sun 7 May 2023, 10:00 am - 5:00pm
Academy galleries
1 Queens Wharf
Wellington
Visual Arts, Arts Culture, Exhibitions, Free Entry Event, Ethnic Communities, Ceramic, Sculpture
Wheelchair Access, Accessible Toilets
13 April – 7 May 2023
An international touring exhibition of unique Peruvian folk art brought to Wellington from its successful Japanese tour courtesy of the Embassy of Peru.
The Peruvian Andes have a mystical aura, where ancestral beliefs based on nature and the magic of objects mix with Christian faith. In the south of Peru in Pucará-Puno, spiritualism and ceramic art combine in the "Torito de Pucará", a unique cultural artifact full of symbols and details that has become representative of the Pucará culture and of Peruvian culture generally.
These colourful ceramics date to the arrival of the Spanish and introduction of bulls into traditional festivals. Today it is common to find colourful ceramic representations of bulls as ornaments both inside homes and on the ridges of their roofs, usually in pairs that capture the fusion of positive and negative energies to act as a symbol of protection and happiness for the families within.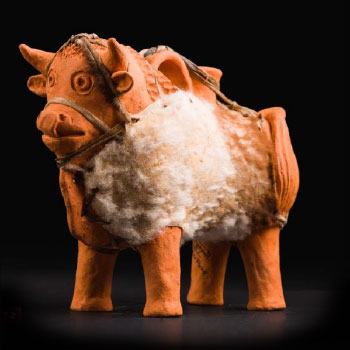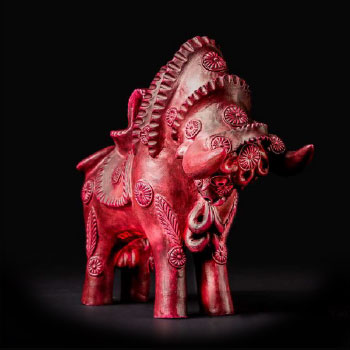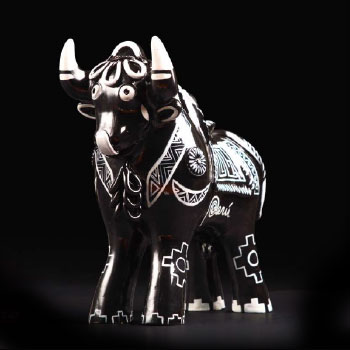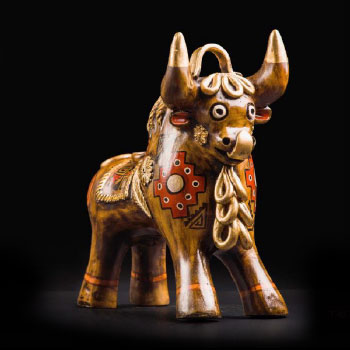 Where to find us:
Hours: Daily 10am - 5pm
Address: 1 Queens Wharf, Wellington, NZ
Postal Address: PO Box 25482, Wellington 6140
Phone: 04 499 8807
Email: info@nzafa.com