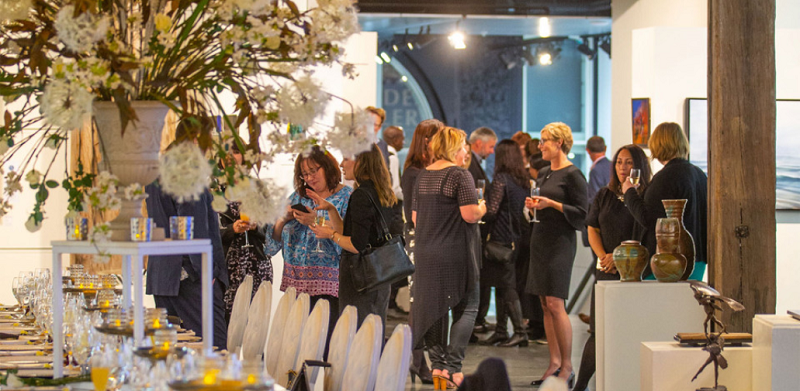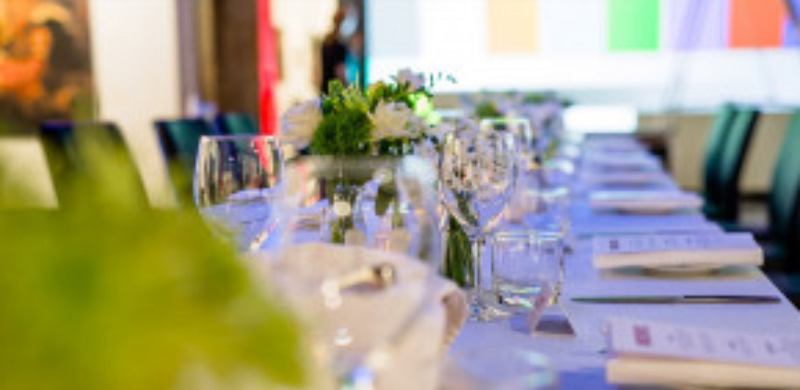 Venue Hire
Host your guests surrounded by great contemporary New Zealand art. The Academy Galleries offer a sophisticated and though-provoking setting for your event in a historic location in the heart of Wellington's busy waterfront cultural precinct. Impress your clients, staff or friends with a breakfast meeting, cocktail evening or product launch. Our kitchen is available for your choice of caterer. Contact us today to see how we can make your event a success.
Availability
Mon-Fri 8.00 – 10.00 am
Mon-Fri 5.30 – 10.30 pm
Sat-Sun 5.30 – 10.30 pm
Hire rate
$500 plus $5 per attendee plus GST
Security and technical support are not included.
Societies, businesses, groups or artists can hire a gallery for private exhibitions. Our smaller LightSpace Gallery could be just the right space for your exhibition needs. Standard hire rate is $140 per day plus GST - minimum hire four days.

Main gallery 285 sm (extends to 338 sm)
LightSpace gallery 74 sm

Main gallery 210 (extends to 250)
LightSpace gallery 55

Main gallery 100
LightSpace gallery 35

Main gallery 90
LightSpace gallery 22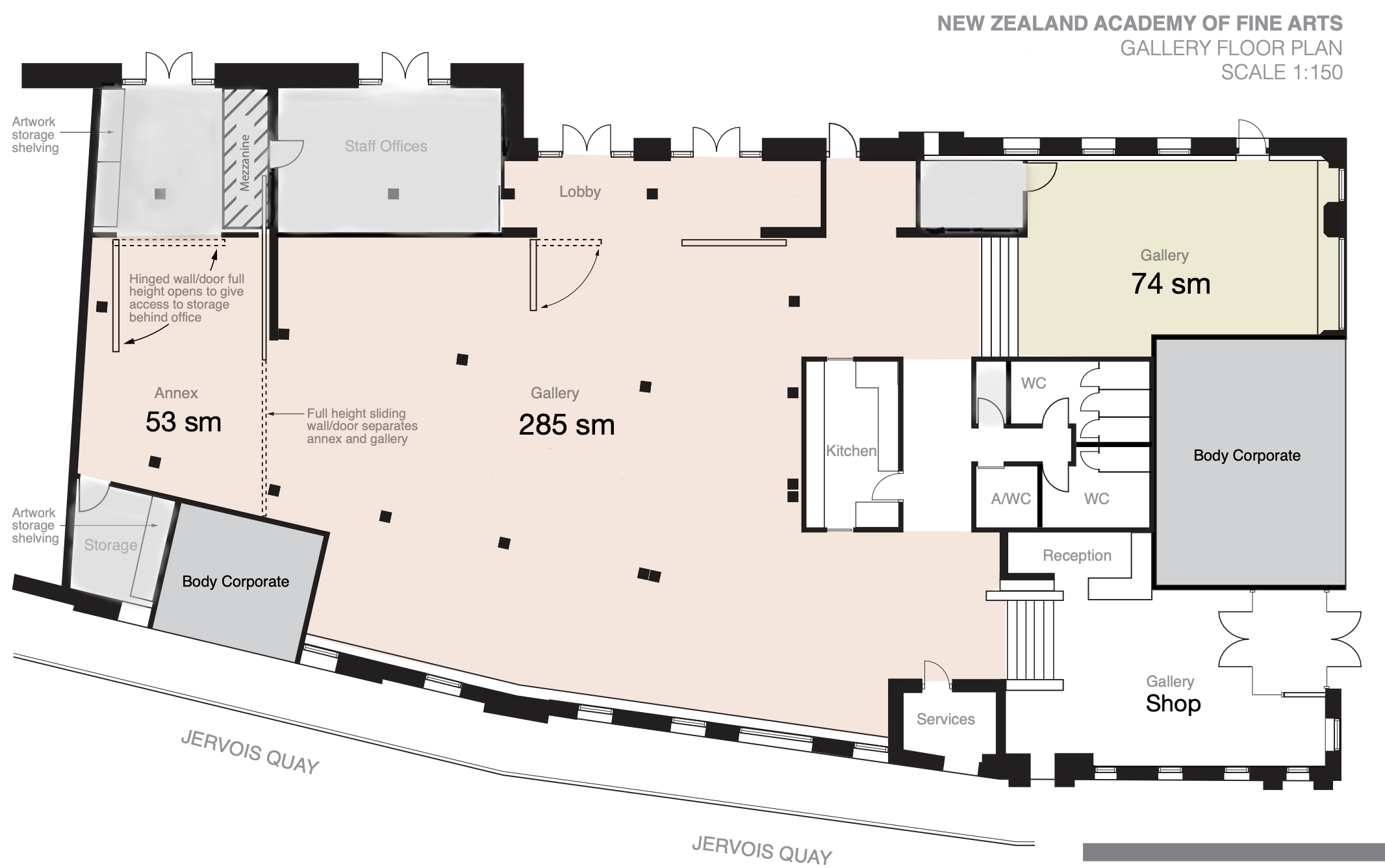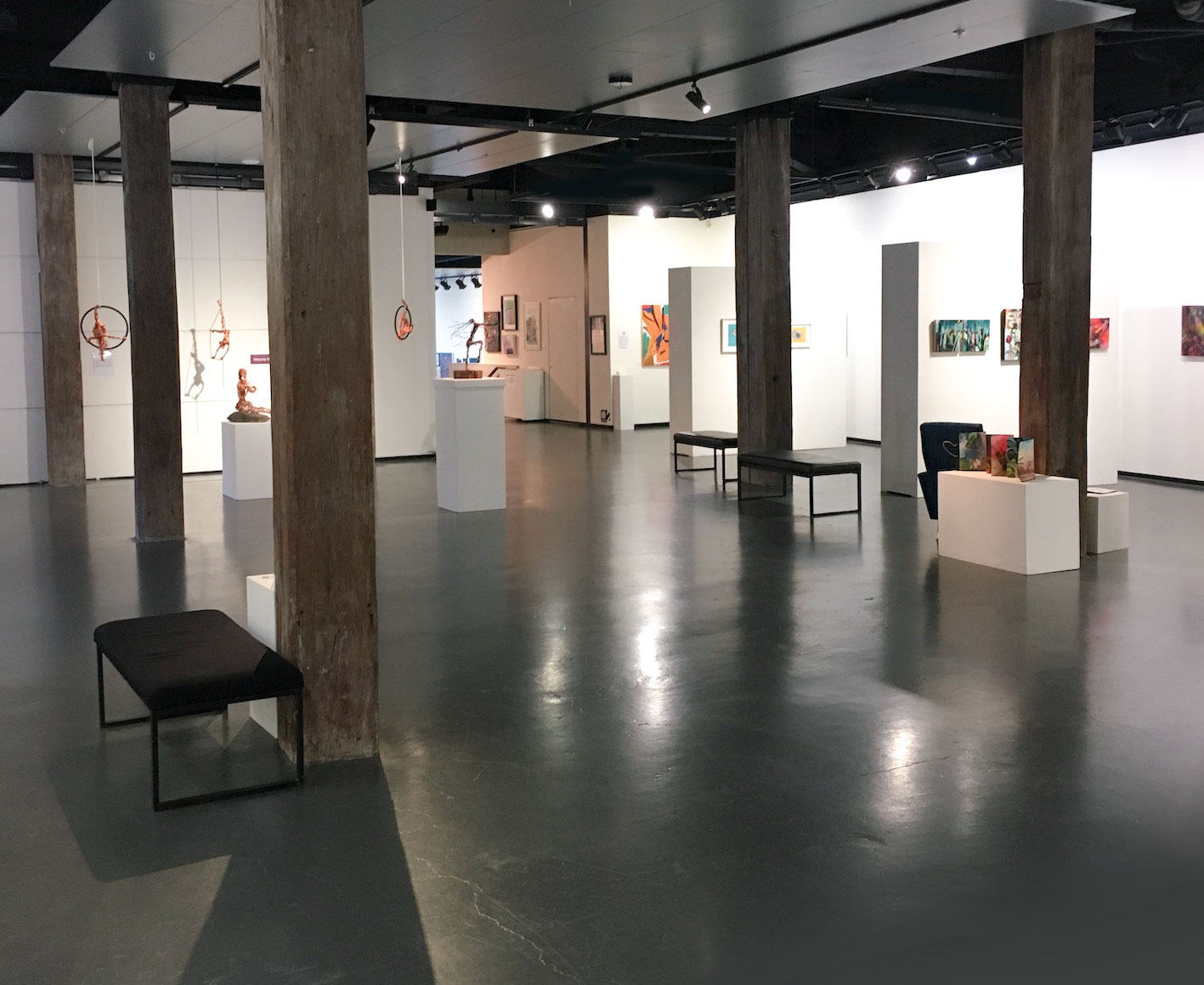 Main gallery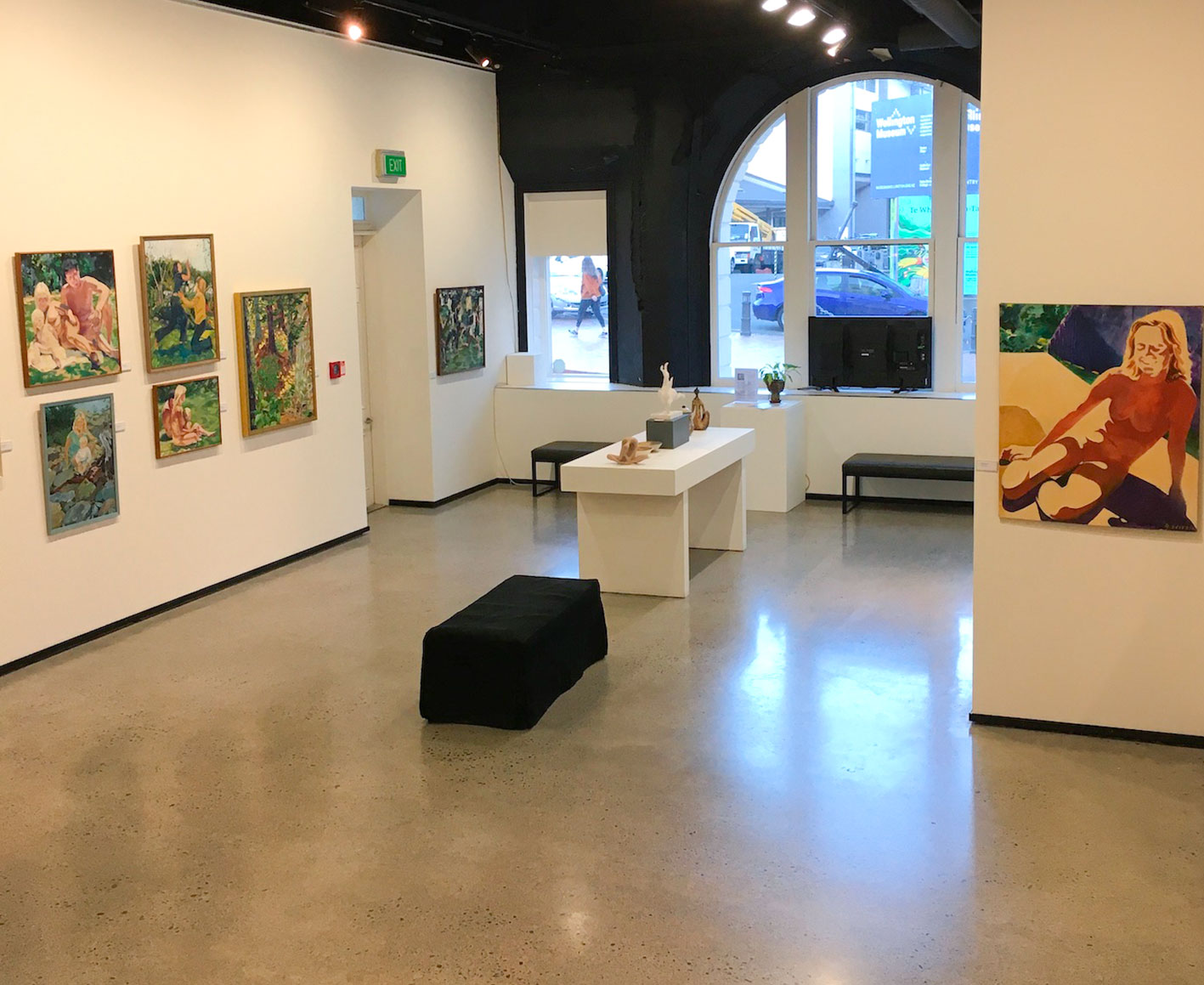 LightSpace gallery