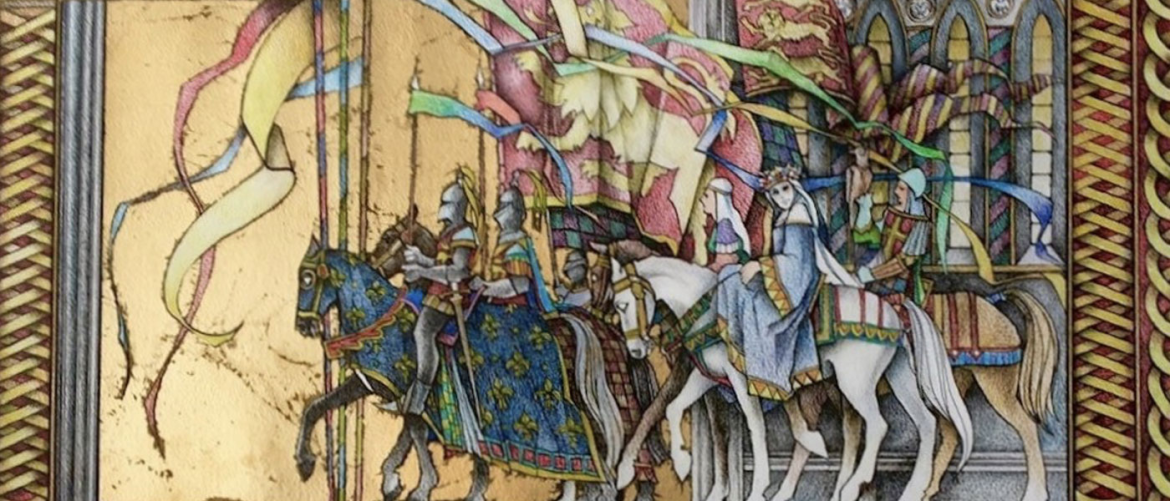 Coronation Celebration 2023
Wheelchair Access, Accessible Toilets
21 April – 21 May 2023
On May 6 2023 King Charles III will be crowned. The Academy is inviting all artists to submit fine artworks for this special exhibition to mark the advent of a new Carolean era and the Coronation. The exhibition has an open theme in any medium and you do not need to create artworks of celebrations or coronations although these concepts may provide you with artistic inspiration.
Artists may choose to support the Coronation Celebration theme through the creative use of gold, silver or royal red in your artworks.
Featured artists at this exhibition include Philip Markham FNZAFA who is creating a series of heraldic artworks from the Charles I Carolean era and Jenny Shearer whose ceramics may have royal motifs and gold lustre.
Formal opening
The Opening will be held on Thursday April 20 2023 from 6pm-8pm. It will be a formal event opened by The Right Hon. Dame Patsy Reddy GNZM CVO QSO DStJ. There will be musical entertainment. Guests will be asked to wear evening attire and medals may be worn. Tickets are $40 per person as a fundraiser for the Academy.
Early registration
The Academy is introducing early registration for all exhibitions in 2023. Registration is through submission of two digital photographs OR printed photographs of your completed artworks accompanied by the Early Registration form. There is no entry fee for early registration.
Closing date 2 March 2023.
Photographs of artworks
Digital photographs are to be in JPG digital format sized approximately 500kb - 1MB. Digital files or hard copy photographs are to be named in the following format: artist first and second name – work title. You may submit up to 2 photographs per artwork
Selection
The photographs of your artworks will be considered by a team of selectors. They may come back to you for more information. All artists will be notified if their artworks have been selected or deselected.
Notification of Selection by 7 April 2023
Conditions of entry
Any original artwork not previously shown at the Academy, in any medium, is eligible for selection. All elements of the submitted artworks must be the artist's own (except in rare circumstances where a well-known image is clearly referenced in the artwork and a covering note from the artist is required).
Delivery of selected artworks
Artists whose artworks have been selected will receive a copy of the NZAFA entry form to attach to their artworks.
Entry fees for selected artworks
Entry fees are only payable on selected artworks.
Members
2-dimensional artworks
1 artwork : $30
Up to 2 artworks: $50
3-dimensional artworks (each item max 400mm at its largest dimension)
Up to 3 x 3-dimensional artworks $30
Up to 6 x 3-dimensional artworks: $50
Non-members
1 artwork : $50
Either 1 x 2-dimensional artwork or up to 3 x 3-dimensional artworks (each item max 400mm at its largest dimension).
Enquiries
For all enquiries please phone the Academy
04 499 8807 or Claire Clark 04 236 7928
Email: info@nzafa.com
Where to find us:
Hours: Daily 10am - 5pm
Address:
1 Queens Wharf
Wellington, NZ
Postal Address: PO Box 25482, Wellington 6140