Academy Galleries
New Zealand Academy of Fine Arts
Standing as a sentinel on one side of the entrance to Queens Wharf in the heart of central Wellington the Academy's gallery occupies a key location on Queens Wharf.
The Wharf Offices began life as a mix of office, wool store and display space and are a Frederick de Jersey Clere design, built in 1896. This stunning example of late Victorian architecture is now known as the Queens Wharf Apartments (converted in 1994), and since 2000, has also been home to the New Zealand Academy of Fine Arts. The Academy is sited within a cultural precinct and popular visitor and tourist destination between the Portrait Gallery and the Museum of Wellington.
In September 1998 the Academy purchased three unit titles on the ground floor of the old Harbour Board offices at 1 Queens Wharf, on a 999 year lease. Herriot + Melhuish Architecture designed and supervised the gallery fit-out into three galleries and facilities which subsequently won three NZ Institute of Architects design awards in 2001.
1882 to the present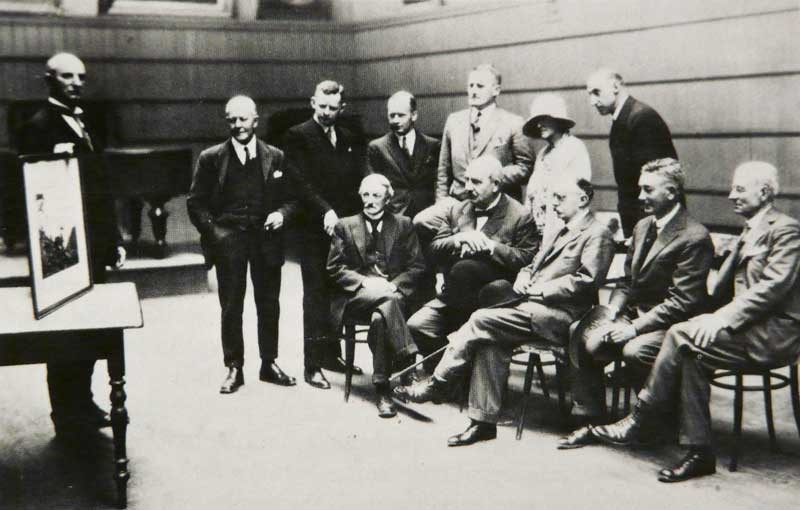 Established in 1882, the New Zealand Academy of Fine Arts is one of the country's longest-serving arts institutions and has supported the arts in
Wellington since its inception. READ MORE.
Council members
PRESIDENT:
Wayne Newman

FRNSNZ
VICE-PRESIDENT:
Elizabeth (Libby) Kemp
VICE-PRESIDENT:

Jennifer (Jenni) Wiggle

BEM
COUNCILLOR:

Katy Cottrell
COUNCILLOR:
Rebecca Mooney
COUNCILLOR:

Nicholas Cottrell
New Zealand Academy of Fine Arts
We are self-funding Incorporated Society dedicated to the visual arts. Since 1882, the New Zealand Academy of Fine Arts has occupied a unique position for the arts in New Zealand, and Wellington in particular. Throughout our illustrious history many of this country's finest Artists have been a part of our Journey.
We aim to benefit the community of New Zealand through the promotion, creation, understanding and enjoyment of the visual arts. Regular exhibitions featuring new work from established and emerging artists throughout New Zealand are held in the Academy's architectural award-winning galleries.
Join us
Would you like to showcase your work, promote the fine arts and meet others who share your interests in the arts?
We invite you to join us today.
If you love the arts, this is one of the best ways you can support them.
Open to all artists and art lovers

Network with practising artists

Be the first to see new exhibitions

Submit your work and build profile

Prime waterfront gallery space
Membership types
Artist options
Practising: $95
Senior (65+): $75
Student: $50
Friend option
Friend: $50
For more information click here
To apply to join, please click here
To download a Volunteer form, please click here.