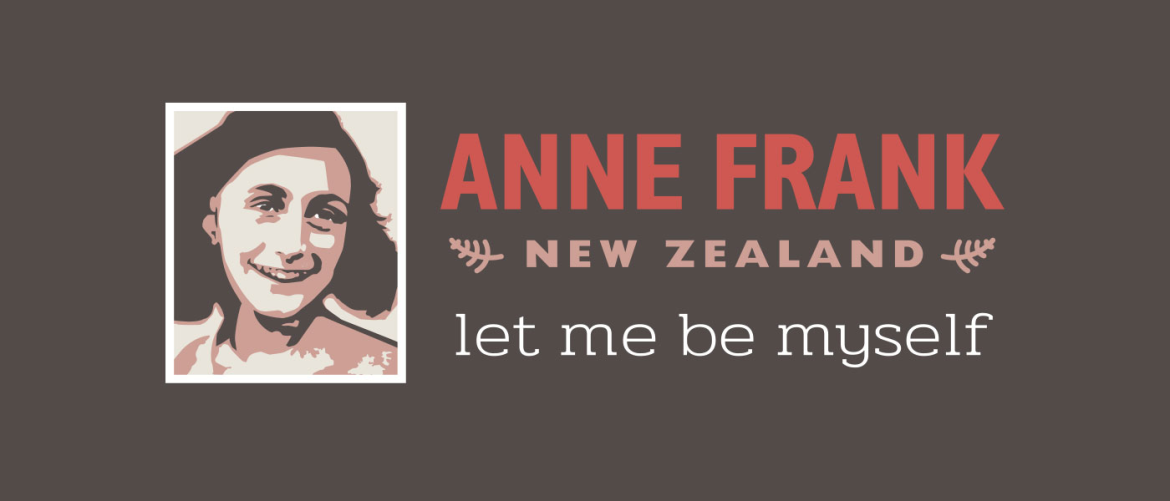 EXHIBITION 2023: Anne Frank Let Me Be Myself
View all Dates
Thu 12 Jan 2023, 10:00 am - 5:00pm
Academy Galleries
1 Queens Wharf
Wellington
Fri 13 Jan 2023, 10:00 am - 5:00pm
Academy Galleries
1 Queens Wharf
Wellington
Sat 14 Jan 2023, 10:00 am - 5:00pm
Academy Galleries
1 Queens Wharf
Wellington
Sun 15 Jan 2023, 10:00 am - 5:00pm
Academy Galleries
1 Queens Wharf
Wellington
Mon 16 Jan 2023, 10:00 am - 5:00pm
Academy Galleries
1 Queens Wharf
Wellington
Tue 17 Jan 2023, 10:00 am - 5:00pm
Academy Galleries
1 Queens Wharf
Wellington
Wed 18 Jan 2023, 10:00 am - 5:00pm
Academy Galleries
1 Queens Wharf
Wellington
Thu 19 Jan 2023, 10:00 am - 5:00pm
Academy Galleries
1 Queens Wharf
Wellington
Fri 20 Jan 2023, 10:00 am - 5:00pm
Academy Galleries
1 Queens Wharf
Wellington
Sat 21 Jan 2023, 10:00 am - 5:00pm
Academy Galleries
1 Queens Wharf
Wellington
Sun 22 Jan 2023, 10:00 am - 5:00pm
Academy Galleries
1 Queens Wharf
Wellington
Mon 23 Jan 2023, 10:00 am - 5:00pm
Academy Galleries
1 Queens Wharf
Wellington
Tue 24 Jan 2023, 10:00 am - 5:00pm
Academy Galleries
1 Queens Wharf
Wellington
Wed 25 Jan 2023, 10:00 am - 5:00pm
Academy Galleries
1 Queens Wharf
Wellington
Thu 26 Jan 2023, 10:00 am - 5:00pm
Academy Galleries
1 Queens Wharf
Wellington
Fri 27 Jan 2023, 10:00 am - 5:00pm
Academy Galleries
1 Queens Wharf
Wellington
Sat 28 Jan 2023, 10:00 am - 5:00pm
Academy Galleries
1 Queens Wharf
Wellington
Sun 29 Jan 2023, 10:00 am - 5:00pm
Academy Galleries
1 Queens Wharf
Wellington
Mon 30 Jan 2023, 10:00 am - 5:00pm
Academy Galleries
1 Queens Wharf
Wellington
Tue 31 Jan 2023, 10:00 am - 5:00pm
Academy Galleries
1 Queens Wharf
Wellington
Wed 1 Feb 2023, 10:00 am - 5:00pm
Academy Galleries
1 Queens Wharf
Wellington
Thu 2 Feb 2023, 10:00 am - 5:00pm
Academy Galleries
1 Queens Wharf
Wellington
Fri 3 Feb 2023, 10:00 am - 5:00pm
Academy Galleries
1 Queens Wharf
Wellington
Sat 4 Feb 2023, 10:00 am - 5:00pm
Academy Galleries
1 Queens Wharf
Wellington
Sun 5 Feb 2023, 10:00 am - 5:00pm
Academy Galleries
1 Queens Wharf
Wellington
Mon 6 Feb 2023, 10:00 am - 5:00pm
Academy Galleries
1 Queens Wharf
Wellington
Tue 7 Feb 2023, 10:00 am - 5:00pm
Academy Galleries
1 Queens Wharf
Wellington
Wed 8 Feb 2023, 10:00 am - 5:00pm
Academy Galleries
1 Queens Wharf
Wellington
Thu 9 Feb 2023, 10:00 am - 5:00pm
Academy Galleries
1 Queens Wharf
Wellington
Fri 10 Feb 2023, 10:00 am - 5:00pm
Academy Galleries
1 Queens Wharf
Wellington
Sat 11 Feb 2023, 10:00 am - 5:00pm
Academy Galleries
1 Queens Wharf
Wellington
Sun 12 Feb 2023, 10:00 am - 5:00pm
Academy Galleries
1 Queens Wharf
Wellington
Mon 13 Feb 2023, 10:00 am - 5:00pm
Academy Galleries
1 Queens Wharf
Wellington
Tue 14 Feb 2023, 10:00 am - 5:00pm
Academy Galleries
1 Queens Wharf
Wellington
Wed 15 Feb 2023, 10:00 am - 5:00pm
Academy Galleries
1 Queens Wharf
Wellington
Thu 16 Feb 2023, 10:00 am - 5:00pm
Academy Galleries
1 Queens Wharf
Wellington
Fri 17 Feb 2023, 10:00 am - 5:00pm
Academy Galleries
1 Queens Wharf
Wellington
Sat 18 Feb 2023, 10:00 am - 5:00pm
Academy Galleries
1 Queens Wharf
Wellington
Sun 19 Feb 2023, 10:00 am - 5:00pm
Academy Galleries
1 Queens Wharf
Wellington
Mon 20 Feb 2023, 10:00 am - 5:00pm
Academy Galleries
1 Queens Wharf
Wellington
Tue 21 Feb 2023, 10:00 am - 5:00pm
Academy Galleries
1 Queens Wharf
Wellington
Wed 22 Feb 2023, 10:00 am - 5:00pm
Academy Galleries
1 Queens Wharf
Wellington
Thu 23 Feb 2023, 10:00 am - 5:00pm
Academy Galleries
1 Queens Wharf
Wellington
Fri 24 Feb 2023, 10:00 am - 5:00pm
Academy Galleries
1 Queens Wharf
Wellington
Sat 25 Feb 2023, 10:00 am - 5:00pm
Academy Galleries
1 Queens Wharf
Wellington
Sun 26 Feb 2023, 10:00 am - 5:00pm
Academy Galleries
1 Queens Wharf
Wellington
Exhibitions, Happenings, Writing Publishing, Issues Activity
Wheelchair Access, Accessible Toilets
$7.50 per person ($5 for Academy members and children under 12).
12 January – 26 February 2023
We are pleased to announce our first major exhibition for 2023 - 'Anne Frank: Let me be myself'.

Let Me Be Myself: The Life Story of Anne Frank will be at the Academy Galleries from 12 January. This is a moving, poignant and timely exhibition, using text, objects, photos and film to inform visitors about Anne Frank and the Holocaust. It reaches out to young people especially, encouraging them to explore broader issues of prejudice and discrimination that still permeate societies today.

Even if you think you know the story of Anne Frank, there are things here that will strike most visitors as new and revealing. You will come away with a much better understanding of this ardent, aspiring girl, because you will see her as she saw herself, based on the entries in her diary. You will also see her, as she could not herself imagine, in the context of the larger tragedy that was the Holocaust.
In partnership with Anne Frank House, Amsterdam, and the Holocaust Centre of New Zealand. With thanks for the generous support from the Embassy of France in New Zealand and the European Union Delegation to Aotearoa New Zealand.
The Academy is offering a 25% discount off the annual subscription to be a Friend of the Academy Galleries to all attendees of Let Me Be Myself. Receive notices of upcoming events and exhibitions, and opportunities to join exclusive viewings and workshops.
Tickets available through Eventbrite or at the door: $7.50 per person ($5 for Academy members and children under 12).